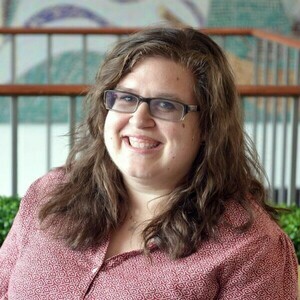 Jacki Honig
Special guest
Jacki Honig has been a guest on 18 episodes.
August 19th, 2021 | 51 mins 25 secs

This season is full of tough work and introspection. With so many opportunities to count our shortcomings, how do we also remember to treat ourselves with kindness, compassion, and love? Join Rabbinic Resident Jacki Honig as we study Jewish sources on self-compassion, learn some techniques for self-love, then put them into action together as a group and with practices to take through the rest of Elul!

This class is part of Temple Beth Am's Elul Learning Series 2021: (Re)Building our Home. The series includes classes on Shmita, Chevra Kadisha, Mental and Spiritual Health, Ritual Innovation, Combating Homelessness in our City, Torah learning, 20/30s Relationship Building and more. The series was organized by Beth Am Associate Rabbi Rebecca Schatz.

August 14th, 2021 | 30 mins 31 secs

Rabbinic Resident Jacki Honig 's Shabbat Teaching at Temple Beth Am, Los Angeles, Saturday, August 14, 2021.