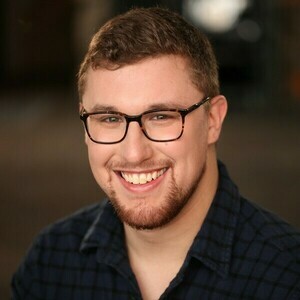 Rabbinic Resident David Kaplinsky
Special guest
Rabbinic Resident David Kaplinsky has been a guest on 3 episodes.
August 28th, 2021 | 24 mins 44 secs

Rabbinic Resident David Kaplinsky's Shabbat Teaching at Temple Beth Am, Los Angeles, on August 28, 2021.

August 26th, 2021 | 58 mins 54 secs

Often during High Holiday services, the attention is all on the musical and dramatic Musaf Amidah. But what about your personal standing prayer? In this session, Rabbinic Resident David Kaplinsky looks at what we each are praying for before the service leader takes the stage.

This class is part of Temple Beth Am's Elul Learning Series 2021: (Re)Building our Home. The series includes classes on Shmita, Chevra Kadisha, Mental and Spiritual Health, Ritual Innovation, Combating Homelessness in our City, Torah learning, 20/30s Relationship Building and more. The series was organized by Beth Am Associate Rabbi Rebecca Schatz.

(Zoom)

August 25th, 2021 | 41 mins 20 secs

Rabbis Rebecca Schatz and Josh Pernick are joined by Rabbinic Resident David Kaplinsky in a discussion of important issues raised in the hit Israeli TV series "Srugim" and their relationship to halakha (Jewish Law). Each podcast in this series will address an issue raised in a specific episode of "Srugim". This podcast is based on season 3 episode 13.

The discussion was conducted via Zoom on August 25. 2021.