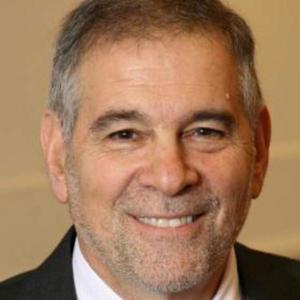 Rabbi Michael Berenbaum
Special guest
Michael Berenbaum is the Director of the Sigi Ziering Institute: Exploring the Ethical and Religious Implications of the Holocaust and a Professor of Jewish Studies at the American Jewish University. The author and editor of 20 books, he was also the Executive Editor of the Second Edition of the Encyclopaedia Judaica. He was Project Director overseeing the creation of the United States Holocaust Memorial Museum and the first Director of its Research Institute and later served as President and CEO of the Survivors of the Shoah Visual History Foundation, which took the testimony of 52,000 Holocaust survivors in 32 languages and 57 countries. His work in film has won Emmy Awards and Academy Awards.
Dr. Berenbaum is the author and editor of eighteen books, scores of scholarly articles and hundreds of journalistic pieces. He won the Simon Rockower Memorial Award of the American Jewish Press Association three times in three different categories during a two-year period.
He is also the Executive Editor of the New Encyclopaedia Judaica. The 22 volume, sixteen million word second edition transformed and improved the now classic 1972 work. The EJ was awarded the Dartmouth Medal by the American Library Association for the outstanding reference work of 2006.
Rabbi Michael Berenbaum has been a guest on 2 episodes.
March 29th, 2021 | 7 mins 5 secs

Rabbi Michael Berenbaum's Passover Sermon at Temple Beth Am, Los Angeles, on March 29, 2021.

September 13th, 2020 | 1 hr 9 mins

Holocaust Museums were almost invariably created by survivors and are now the institutional heir of Holocaust Memory. Michael Berenbaum, who has created Museums in the United States and abroad conducts a panel discussion addressing the changing mission of Holocaust Museums, essentially how does a 20th century event that happened to the Jewish people impact the 21st century world and reach audiences from all races, religions and countries, many born into the 21st century world. It is an ongoing discussion as to how to remain faithful to the past and yet speak to our present and future.

Panelists include: Elizabeth Gelman, Executive Director of the Florida Holocaust Museum, Beth Kean, CEO of the Los Angeles Museum of the Holocaust, and Richard Hirschhaut, Founding Director of the Illinois Holocaust Museum and Education Center.

The panel discussion took place via Zoom on April 21, 2020 and is introduced by Lia Mandelbum, Director of Programming and Engagement at Temple Beth Am.